The Work Zone Safety Company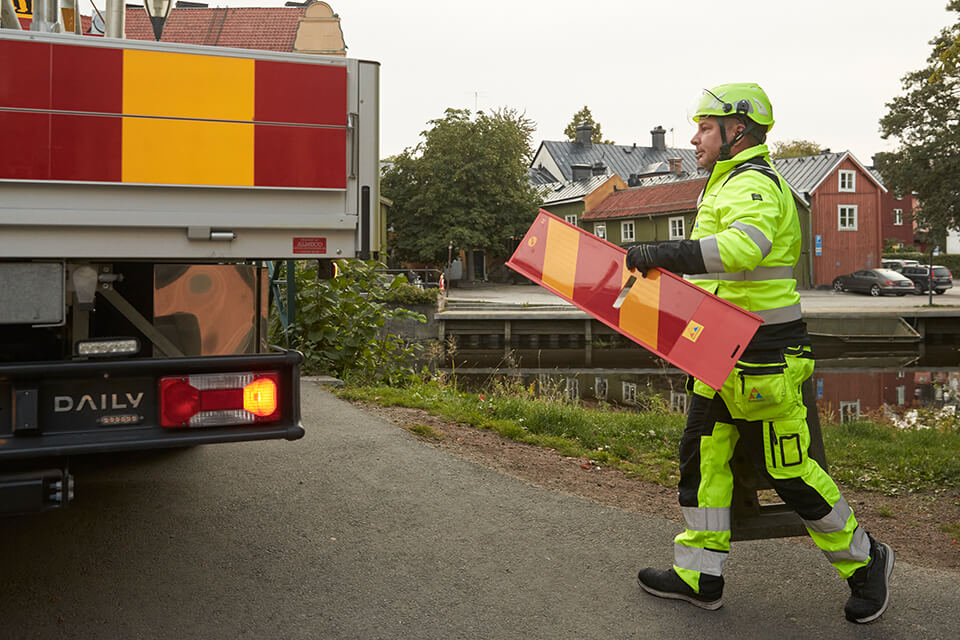 We creates safe worksites based on a genuine consideration for people's safety and the work environment. We provide equipment, perform services on-site and train our customers' staff.
Since we started in 2005, we have worked to make workplaces along the roads safer. In this area, we are today a leader in Sweden, and have also successfully established ourselves in Norway, Finland, Estonia and Canada.
Consideration.
This word has a lot of meaning for us.
Consideration for you and your safety around and within the construction work zones. Consideration for all stakeholders: motorists, cyclists and pedestrians, including those with baby carriages. Everyone has a right to a safe and secure environment. That is how we see it. And that is how we think when we work on designing our solutions.
Our job is to help municipalities, authorities, contractors and construction companies ensure safety on and around roadworks and construction sites – safety that meets all conceivable requirements relating to worksite and traffic safety. With us as partner, you will have peace of mind to focus on your core activity – repairing, maintaining and building new structures.
We are now represented at about 70 locations in Sweden, Norway, Finland, Estonia, Denmark and Canada. The Ramudden Group has a turnover of approximately 2,1 SEK billion a year and a staff of around 900.


Our core values
Close, driven and considerate.
Business model
Our aim is to make sure that everyone comes home safe and well every day. That is why we help clients to create safe work sites and ensure that sustainability, resource efficiency and compliance are integrated into every project.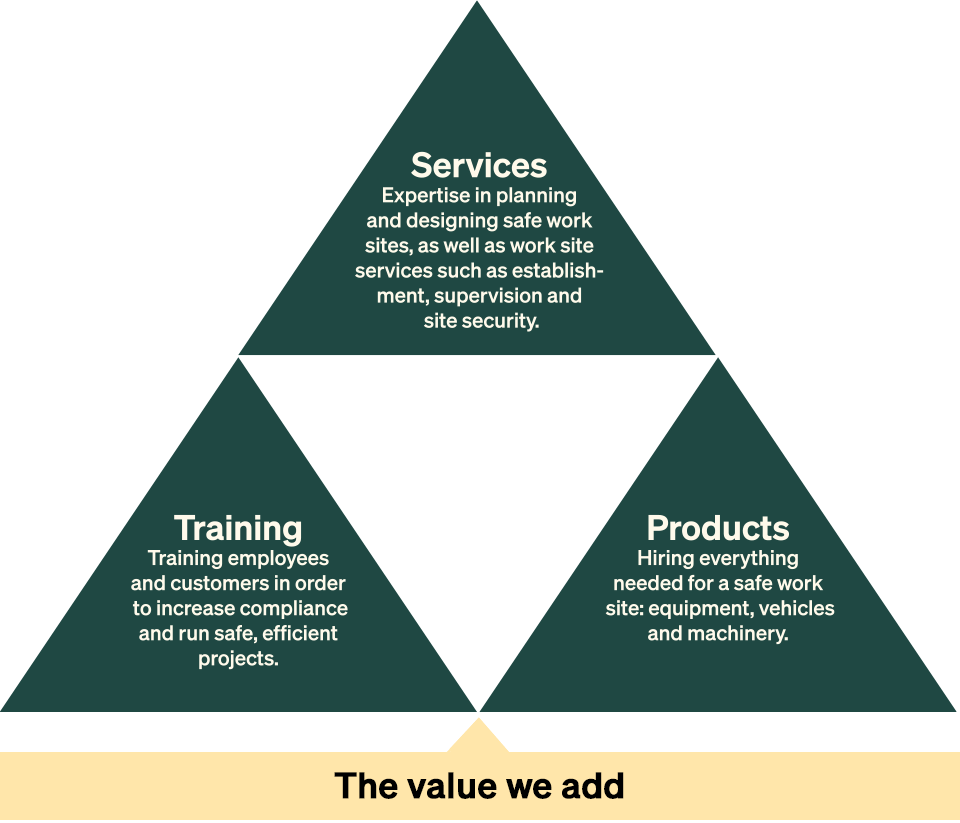 Safety. We enhance safety in every project thanks to expertise and new solutions, including the digitalisation of roadworks.
Efficiency. We streamline the project from the planning stage onwards, increasing the utilisation rate and extending the life of the equipment in order to make deliverables more efficient and cost-effective for customers.
Compliance. We ensure compliance with regulations related to work site safety and the environment.
Sustainability. We contribute to a circular economy, safeguard the health and safety of our employees and support the communities in which we operate.